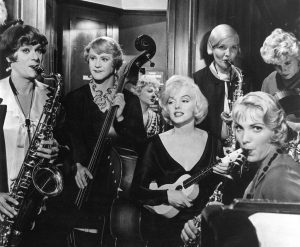 There are always lists of classic movies that are considered to be must-sees. Here are just a few that could top the list of any film buff's favourites.
Some Like It Hot
This is a classic comedy starring Jack Lemmon and Tony Curtis who disguise themselves as women to avoid gangsters. With the help of Marilyn Monroe at the height of her fame, it is a film that will appeal to most of the family. Unlike many films from this era it has aged very well and features great jazz music as part of the soundtrack.
Kind Hearts and Coronets
Another classic comedy, albeit British, this movie features Alec Guinness playing multiple parts. The story is one of a nephew resorting to murder to make sure that he inherits the family fortune. It is a real blend of the ridiculous and the violent and the script is considered to be one of the finest ever.
It's a Wonderful Life
This is a film that will be forever synonymous with Christmas and while it starts out bleak it moves effortlessly into feel good territory. James Stewart stars as a man who hits rock bottom but rediscovers what is good in his life.
Citizen Kane
This is the first feature film of Orson Welles and is high on the must-see list of most movie experts thanks to the amazing cinematography. Welles is also the star of the film and this movie set the standard for film makers.
The Pit and the Pendulum
Based on a story by Edgar Allan Poe, The Pit and the Pendulum features Vincent Price, an actor whose career is marked by amazing performances in horror films. His character is on the verge of madness and viewers might find it better not to watch it alone.