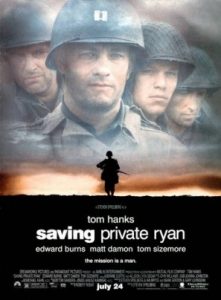 One thing that Hollywood is good at is producing a great war movie. Sometimes they were made to put across a political point of view while others were made simply to depict what happened.
Saving Private Ryan
A Steven Spielberg movie starring Tom Hanks, this shows the events in Normandy during WW2. It is a critically acclaimed movie and one that is definitely a must-see for those who want to see the gritty reality of those events.
The Bridge on the River Kwai
This movie starred Alec Guinness and was directed by David Lean. This is a fictionalised version of events but it does depict the cruelty of war and details the plight of prisoners of war.
Schindler's List
The story of the man who helped to save hundreds of people from the Nazis in WW2, this is a poignant look at the realities of the war. The movie was directed by Steven Spielberg and starred Liam Neeson.
The Great Escape
This is widely considered to be one of the most popular war movies. Starring Richard Attenborough and Steve McQueen, it is based on a true story, although Hollywood has taken some liberties with it.