Over the years many films have grossed hundreds of millions of dollars at the box office and it seems that every year a new blockbuster is released that breaks records. So which films have taken the most money?
Avatar
A sci-fi fantasy made by James Cameron, Avatar was considered to be ground-breaking in its use of animation. The movie starred Sam Worthington and Zoe Saldana and was made in 2009. It took more than $2.78 billion.
Titanic
This dramatic re-telling of the Titanic disaster starred Kate Winslet and Leonardo DiCaprio and was released in 1997. It fared very well by taking more than $2.18 billion and is one of the biggest ever box office hits.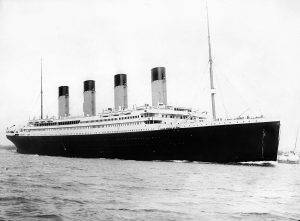 Star Wars: The Force Awakens
Released in 2015, this sci-fi film is part of the Star Wars franchise and featured stars from the original movies such as Harrison Ford and Carrie Fisher, alongside new stars such as Daisy Ridley and John Boyega. The film grossed more than $2.05 billion.
Jurassic World
Another franchise movie, Jurassic World starred Chris Pratt and Ty Simpkins was also released in 2015 and took more than $1.67 billion.
Marvel's The Avengers
An action and adventure movie made by Joss Whedon, Marvel's The Avengers grossed more than $1.5 billion and starred some of Hollywood's top names including Robert Downey Jr, Scarlett Johansson and Chris Evans.